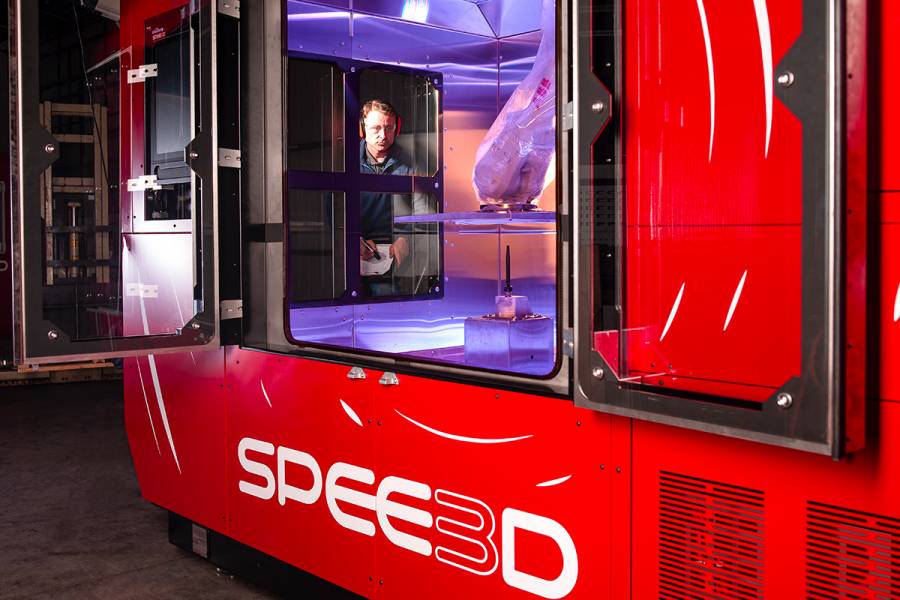 The Business Innovation Showcase 2019 program has landed - and it's an event you won't want to miss, here's why…
The Business Showcase will showcase local businesses and government departments driving innovation, creativity and change. Learn about the importance of sustainable energies and the power of solar powered technologies from the gurus who gave you the solar powered bathtub, Solflow. Discover how the Switching on Darwin project uses data and technology to create efficiencies, improve sustainability, create economic development, and enhance quality of life factors for people living and working in the city. Got a great idea and need help getting it off the ground? Chat to the Innovation team about the support and funding programs. The showcase is open from 9am to 12 noon and is free to the public.
Interested in drones? There is also a dedicated free session from 10am with industry leaders such as UberAir, SRA, Charles Darwin University (CDU) and Department of the Environment and Energy, Supervising Scientist Branch. Attendees can engage in discussions regarding the opportunities and challenges for integrating drone applications into Territory business's and much more.
The Business Innovation Showcase speaker program runs from 12 noon to 5:30pm and is an absolute must attend event for Territory business owners, entrepreneurs and innovators.
Keynote speaker Deloitte's Yaan Pastor will explore how companies can achieve success through innovation with practical examples, including how businesses can innovate in the current Territory economic climate. Learn how to analyse the competitive environment and ideas to leverage an innovative competitive edge, through the Doblin's ten types framework and diagnostic tool.
Have an opportunity for a one-on-one introduction session with an expert Innovator in Residence and engage with speakers in the 'Innovators Lounge'. Hear about the 100 innovation tactics that can be used to develop game‑changing innovations and gain an understanding of trademarks, patents, designs and all things intellectual property.
With a human brain that can process visuals 60,000x faster than text, a picture really does tell a thousand words. Paul Telling brings visual storytelling to Darwin for the first time with an interactive workshop that will help transform ideas into impactful visual stories that align with brand and business messages. Watch Paul in action as he interprets the day's events into impressive visuals before an audience in real-time.
The Business Innovation Industry Panel and Networking Session takes place from 5:30pm to 7:30pm and features guest speakers Jacqueline Leong and Raffaele Calabrese on understanding trademarks, patents and designs. This is followed by expert panel session, featuring local and national speakers, sharing their tips, tools and insights to successfully and sustainably innovating for success.
Numbers are limited. To book your tickets for the speaker program, go to the OBM event booking portal
Business Innovation Showcase Program
Friday 11 October 2019
Darwin Innovation Hub, Level 1, 48-50 Smith Street Mall, Darwin
9am | Business Innovation Exhibitor Showcase (free)
10am | Dronefest
Dedicated drone demonstration and information session
David Loewensteiner, Department of the Environment and Energy, Supervising Scientist Branch
Opportunities and challenges of using drones for environmental monitoring
Christopher Prescott, SRA
Real-time water testing by drones
Hamish Campbell, CDU
Opportunities and challenges for integrating drone applications into Territory businesses
Dan Gerich, Uber Air
Digitising remote Indigenous communities and historic sites
11:30am | Local business and government departments driving innovation, creativity and change
12 noon | Business Innovation Symposium - speaking program
Opening and welcome
Keynote speaker: Yann Pastor, Deloitte
Doblin ten types of innovation
1:40pm | Dr Rebecca Murray, Advanced Manufacturing Alliance
Innovation by design - integrating 3D metal printing
2:30pm | Dean Alle, Innovator in Residence
Protecting your intellectual property, Innovator in Residence
3:10pm | Croc Pitch 2019 winner presentation
3.30pm | Josh Sattler, City of Darwin
#SmartDarwin
4:15pm | Paul Telling, Visual Story Tellers
Power of visual story telling
5:30pm | Innovation: the experts guide
7:30pm
Jacqueline Leong and Raffaele Calabrese, Phillips Ormonde Fitzpatrick
Understanding trademarks, patents and designs
Territory Business Innovation panel
Innovation: a journey of discovery, featuring Steve Rowe (SRA), Keith Jury (Solflow), Yann Pastor (Deloitte), Steve Rogers (Centre for Appropriate Technology), Emma Nesbitt (Concentr8)
Article last updated on 12 October 2021