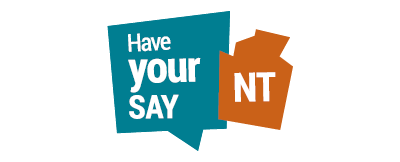 In October 2018, the Northern Territory (NT) Government launched the first business innovation strategy.
The vision was to form a strong, vibrant economy for all Territorians that is driven by a culture of innovation with Territory businesses renowned for their ingenuity, competitiveness, profitability and sustainability.
The strategy outlined the NT Government's approach to ignite, inspire and intensify the innovation ecosystem.
Since the launch of the first strategy, the Department of Industry, Tourism and Trade has adopted a strategic target of building a $40 billion economy in the Territory by 2030, the Territory Economic Reconstruction Commission final report has been received, the fourth industrial revolution continues to accelerate, the world is adapting to COVID reality, and climate change continues to grow as a global threat, presenting heightened economic opportunities and challenges for the Territory.
In this context it is timely to refresh the strategy, to build on successes achieved under the first strategy and to initiate new actions to expedite a rapid shift towards an innovation driven economy. This will be launched as the Territory business innovation strategy '2.0'.
Our goal: To support the development of a $40 billion economy in the Territory by 2030 through delivering a rapid shift towards a more innovation driven economy.
Our vision: The Territory recognised…
in two years as the leading innovation ecosystem in our region for generating solutions to challenges in remote, tropical, and arid business environments.
in five years as an exciting and rewarding innovation migration and investment destination
in 10 years as a powerhouse of innovation in our national and international regions delivering unique value to markets locally and globally.
Our objectives: To achieve this vision, within the next two years, this strategy will…
activate our innovation ecosystem
accelerate commercialisation of Territory innovation
advance public sector innovation
amplify the development of innovation in the Territory.
We want your input.
To have your say on the Territory business innovation strategy 2.0, view the discussion papers available on the Have Your Say website and complete the relevant surveys.
Submissions to have your say on the next Territory business innovation strategy close at 5pm on Sunday 12 December 2021.