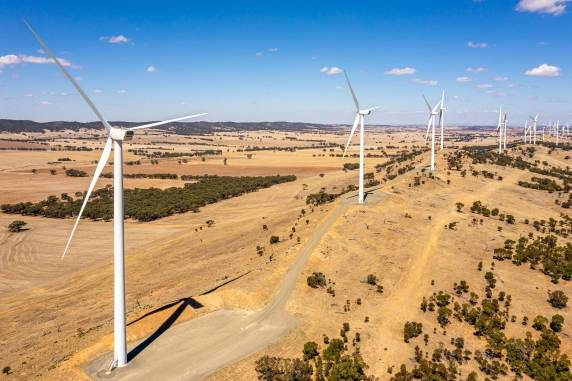 A new study is underway in Alice Springs, with wind being assessed as a potential form of renewable energy.  
Currently solar is the only renewable resource available at a scale that can contribute to powering the Alice Springs electricity grid. Wind energy would be complementary to solar because it is available day and night.
The Alice Springs Future Grid project has deployed two wind monitoring units as part of a study into whether there could be a second renewable energy resource available to Alice Springs.
The local wind resource is being measured with Sonic Detection and Ranging units, located at the Desert Knowledge Precinct and on Territory Generation's land at the Owen Springs power station.
Alice Springs technical consultancy and Future Grid Consortium Member, Ekistica, is leading the Wind Monitoring Study. Data will be collected over the course of one year and shared publicly at its conclusion.
"Alice Springs has one of the highest levels of solar irradiance in the world. However, we have a strong history of renewable energy innovation and are always looking to see how we might be able to harness new renewable energy options in Central Australia".
- Lyndon Frearson, Project Director of Alice Springs Future Grid
The Territory Government knows that investing in renewables delivers clean, affordable and reliable energy for Territorians, attracts new private investment and creates more local jobs. This approach is realised in government initiatives and investments in projects such as the procurement of the Darwin-Katherine 35MW Big Battery, the Sun Cable project in the Barkly and the Home and Business Battery Scheme.