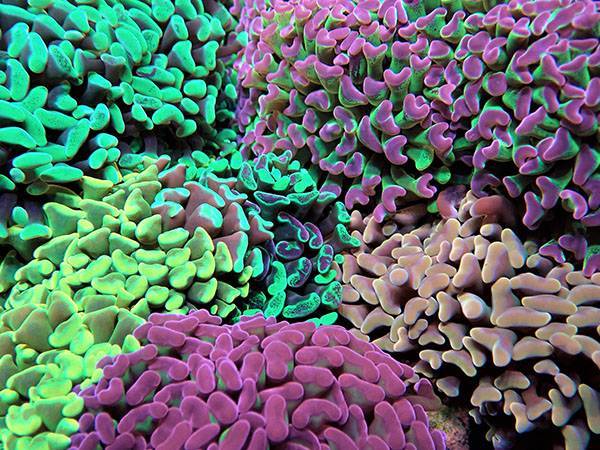 Local Territory business, Monsoon Aquatics has been named the Australian Exporter of the Year at the 59th Australian Export Awards.
An industry leader in the worldwide aquarium trade, Monsoon Aquatics has innovated since its humble beginnings in 2008 when it was just Monsoon Aquatics Director Daniel Kimberly with a tinny and a dream.
'At first it was just me going out to the reef and snorkelling, reef walking and collecting'
Today the Northern Territory-based company is a world-leading exporter of sustainably sourced Aussie coral and marine life. With state-of-the-art facilities in Darwin, Cairns and Bundaberg, Monsoon Aquatics supplies retailers, wholesalers and public aquaria around the world.
Monsoon Aquatics was the first company to export Territory coral to an international market in 2011 and now ships to Europe, Asia, Africa, the Middle East and the Americas. With exports making up around 80% of its business, Monsoon Aquatics leads the market in supplying the largest range of marine life in a single export shipment.
'That's all new money coming back into the Territory and into Australia, we're really proud of that.'
In 2019, Monsoon Aquatics was one of six Territory businesses chosen to participate in Territory Government's Business Acceleration Program's (BAP) Growth Modules. BAP is a world class program designed to help companies maximise their growth potential and plan for success. In the last financial year, the business has grown its total sales by 35% and export sales by 18%.
Environmental sustainability has always been top priority for Monsoon Aquatics. It pioneered the collection of live coral and fish from some of the Northern Territory's most remote locations and regularly contributes to scientific research. It works alongside organisations like the Australian Institute of Marine Science, James Cook University and Darwin Aquaculture Centre.
More recently, Monsoon Aquatics branched into aquaculture. It is working to spawn and grow its own corals with this arm of the business a focus going forward. Monsoon Aquatics' long-term goal is to be a pioneer in reef restoration efforts.
'We've got the skills, the boats, the techniques, the aquaculture permits and the facilities. We really want to work in that space and replenish damaged parts of the reef.' Monsoon Aquatics Director, Daniel Kimberly
If you would like to learn more about the Business Acceleration Program and apply, go to the Centre for Business Growth website.
The department has also recently implemented the Immediate Business Acceleration Program (IBAP) a 10 part series of online resources delivered by Dr Jana Matthews from the Centre for Business Growth to help Territory businesses survive and thrive during and after lockdown. IBAP provides articles, tutorials and interviews with Territory chief executive officers and is free to access on the Immediate Business Acceleration Program website.