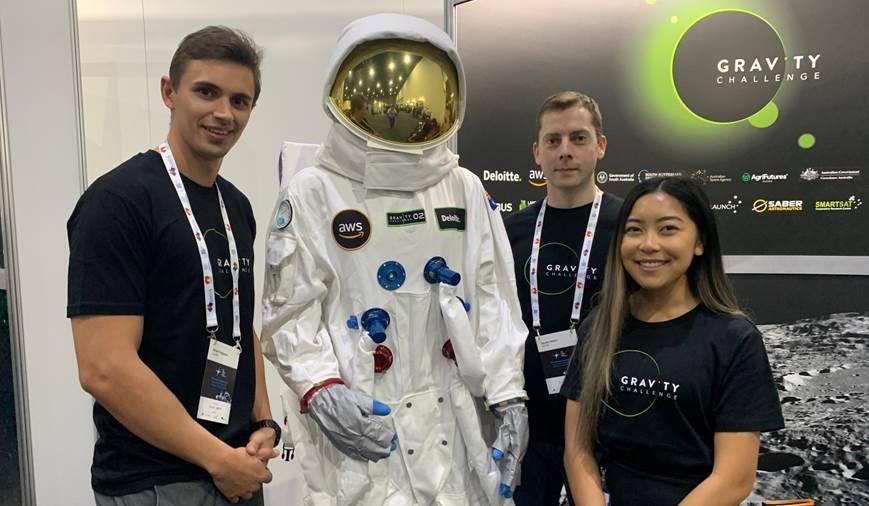 The Gravity Challenge is a global technology innovation program for businesses, entrepreneurs and universities to design and build solutions to real industry, social and environmental problems using space data and capability.
Now in it's third year, GRAVITY fosters a community of over 300 space tech innovators, 28 corporate challengers, 19 sponsors and 6 data and technology providers, with one shared goal - connecting world changing problems with the people who can solve them, to create economic growth and jobs.
If you're an organisation with a compelling business problem where space data could assist in providing the solution, or you're part of a team who wants to contribute to solving some of the world's biggest issues, apply for the 2022 GRAVITY Challenge now.
Benefits of participating in the GRAVITY Challenge include:
Privileged access to current and over 20 years of historic satellite data from Amazon Web Services (AWS) and other satellite data providers
Corporate and Public Sector sponsorship of each industry challenge. Real use cases and real customers
Mentorship and support from Deloitte and AWS technology and venture building experts
IP ownership of the solution developed during the program
Access to commercialisation strategy and incubation support for winning teams following the event to help scale offerings in market
The Territory is inviting feedback on the draft Territory Space Strategy for 2021-25, please provide feedback via the Have Your Say website by 19 August 2021.
Article last updated on 12 October 2021