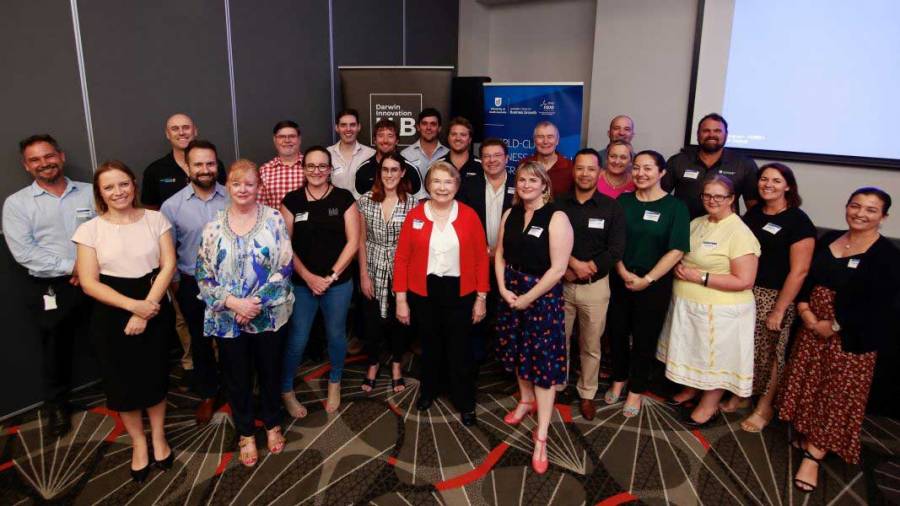 A further four Territory companies last week graduated from the successful Business Acceleration Program (BAP).
BAP is an initiative of the Northern Territory Government delivered by growth experts from the Australian Centre for Business Growth and supported by the Darwin Innovation Hub and new program partner the Chamber of Commerce NT.
BAP provides business owners, chief executive officers and managing directors with the knowledge and skills they need to develop as leaders, accelerate company growth and compete in a global marketplace.
The high value world-class program enables participants to identify opportunities, overcome business challenges and drive competitive advantage.
To date, BAP graduates have reported strong growth with 85% reporting an increase in revenue, 54% reporting an increase in profit and 85% recording an increase in jobs.
More than 90 Northern Territory (NT) based companies have attended the one day Assessment Clinics. A further 16 companies have gone on to graduate from the Growth Modules, including the four companies that graduated on Wednesday 11 August 2021.
Congratulations to the four Growth Module graduate companies and their staff:
Chartair, CEO Sarah Dewar
M+J Builders, Managing Director Michael Buckley
Universal Site Monitoring, Managing Director Emil Tastula
Winnellie Hydraulics, General Manager Max Nicholson.
Fully subsidised placements for NT companies to join the current round of business growth Assessment Clinics are still available. To see the upcoming dates and to apply, go to the Australian Centre of Business Growth website.
Read more about the Business Acceleration Program on the Australian Centre of Business Growth website.
Article last updated on 12 October 2021