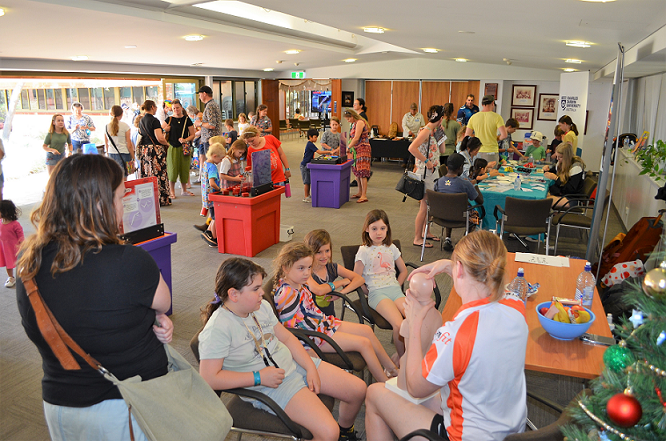 More than 300 Alice Springs children and parents immersed themselves in a morning of science, technology and innovation activities in the inaugural Innovation Play Day, held at the Alice Springs Public Library on Monday 20 December 2021.
Part of the Innovation Passport, the Play Day was an introduction to the array of activities on offer for a new school holiday initiative. The Northern Territory Government partnered with Central Australian organisations and businesses to deliver six weeks of interactive and educational activities during the December 2021/ January 2022 school holidays.  
The Passport involves youth engaging in a 'knowledge treasure hunt' by participating in a range of STEM oriented activities to inspire future workforce skills, they get their passport stamped, and then lodge the stamped passport for the chance to win a prize.
Want to know more about the Innovation Passport and details for participation in the activities – www.innovation.nt.gov.au/passport
Article last updated on 3 March 2022