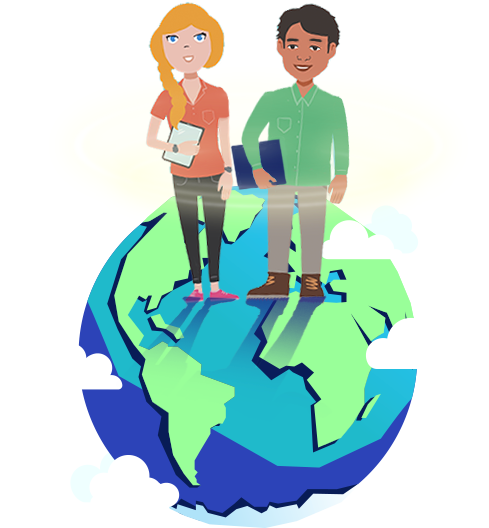 On 15 March, the Future You initiative competition, 'Create Your Future You' was launched. The Future You initiative encourages kids to imagine themselves in a STEM job by asking 'How would you change the world with science, technology, engineering or maths?'
The two most exciting and inventive entries will receive a STEM prize pack and have their character featured on the Future You website. Children aged 8 to 12 can enter the competition at womeninstem.org.au/futureyou/competition. The competition is open now and closes 11 April 2021.
Future You is a national digital awareness raising initiative that shows 8 to 12 year olds the amazing things they can do with STEM and smashes stereotypes about STEM careers. The government-funded initiative is led by the Australian Government's Women in STEM Ambassador, Professor Lisa Harvey-Smith. Future You was launched in November 2020 and has reached 2.3 million children, parents and carers across Australia, raising interest in STEM jobs among children, particularly girls.
The Northern Territory Government is committed to building a pipeline of STEM enabled entrepreneurial innovators, and encourages young Territorians to enter this competition.