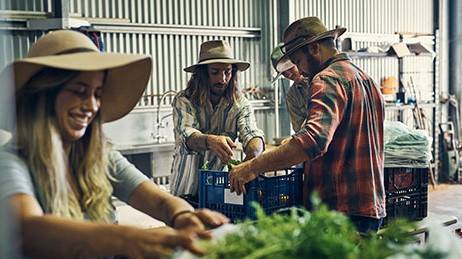 Charles Darwin University (CDU) has been awarded $735,000 from the Australian Government to collaborate with local industry and Territory Government to boost manufacturing capability in the agricultural and food industries in northern Australia.
The Northern Australia Food Technology Innovation project will develop the food manufacturing capabilities of northern Australia to drive growth, generate employment and improve the capability of regional food processing. Additionally it will help drive primary production sector growth, generate employment opportunities into the future, and contribute to the development of Territory based innovation and next gen workforce prospects.
"CDU will look to establish a food processing facility in the Territory, to process local beef, horticulture and seafood, which would expand the Northern Territory sector and remove the need for food processing to occur in southern parts of Australia,"

Mr Steve Rogers, Charles Darwin University Director of Research and Innovation 
Funding for the project was awarded through the Australian Government's Strategic University Reform Fund (SURF).
SURF encourages universities to undertake novel reform in areas of government priority and enables universities to develop targeted and innovative solutions that are focused on local communities.
For additional information contact Acting Pro Vice Chancellor Research and Innovation Mr Steve Rogers on 08 8946 6890 or email steve.rogers@cdu.edu.au.
The role of senior project manager - Northern Australia Food Technology Innovation is currently being advertised online.