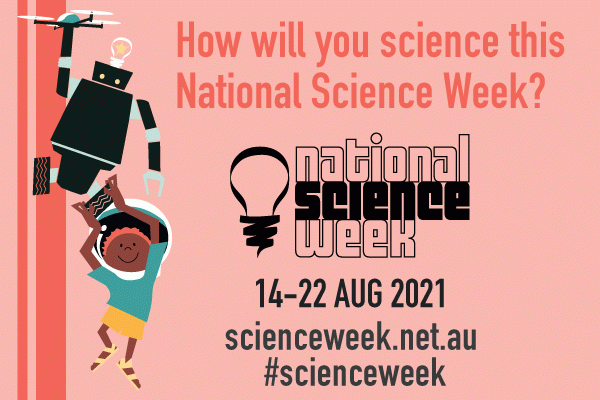 Nominations for the inaugural Northern Territory (NT) Science Week Awards night, as part of National Science Week, are now open. The awards recognise local scientists, teachers, university students, artists and others who have been promoting science and technology in schools and communities.
National Science Week is an Australian wide educational promotion hosting events, large and small, put on by individuals and groups. The festival celebrates science, technology and innovation in everyday life and our future. It is a time to celebrate contributions of Australian scientists to the world of exciting and evidence-based knowledge.
In the NT, events are generally delivered by universities, schools, research institutions, libraries and community organisations. Science Week inspires a vast array of groups from children to adults, and science amateurs and professionals, with an aim to encourage an interest in science pursuits among the general public.
Winners will receive $250 in prize money in each award category and be celebrated for their amazing efforts and achievements towards STEAM outreach.
Awards categories:
Schools - Sponsored by GHD
Outreach Provider - Sponsored by the Northern Territory Government
Scientist - Sponsored by Ecoz
Postgraduate - Sponsored by Jackadder International
Remote Community - Sponsored by Outback Helicopter Airwork NT 
Remote School - Sponsored by MGNT foundation
Artist - Sponsored by Darwin Festival
Promoting Women and Girls in STEM representation - Sponsored by Engineers Australia
Best Science Week event - People's choice - Sponsored by CDU College of Engineering IT and Environment
Inspired NT STEM hero of the year.
Nominations for the Science Week NT Awards are now open and will close on 23 July.
To learn more about the awards or submit a nomination, go to the Inspired NT website.