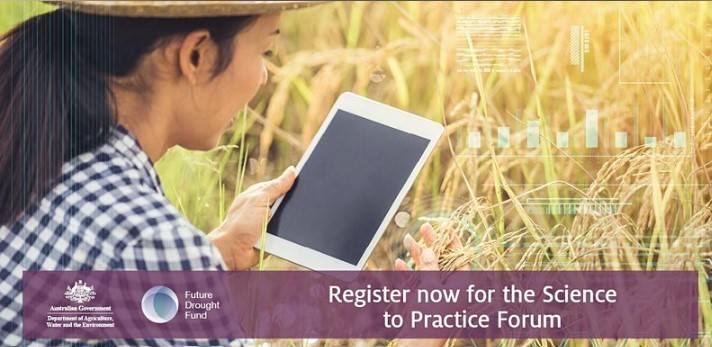 The Future Drought Fund's second annual science to practice from the 7-9 June 2022.
This event aims to connect researchers, practitioners, farmers, agri-businesses, governments, and end-users who are making regional Australia better prepared for drought. The interactive presentations showcasing projects involving the 8 Drought Resilience Adoption and Innovation Hubs across regional Australia.
Click here for more information. 
Article last updated on 12 May 2022