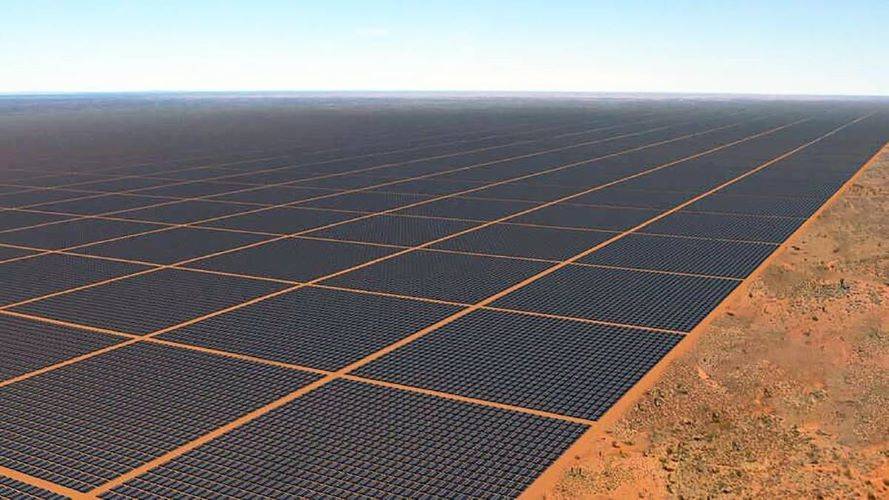 Sun Cable, the developers of what is expected to be the world's largest solar farm, have announced plans to scale-up their project by as much as 40%.
The solar farm, located on 12,000 hectares near the town of Elliott, will generate 17 to 20 gigawatts of electricity and deliver total a carbon emissions abatement of 8.6 million tonnes of CO2e per year. In addition to the increased generation capacity, the storage system (described as the world's largest battery) has also increased to 36 to 42 gigawatt hours; over 200 times larger than the Hornsdale Power Reserve 'Big Battery' in South Australia.
The total project is expected to cost $30 billion and will inject $8 billion into the Australian economy, most of it in the Territory.
"Sun Cable have established an office in the Territory and have employed more than a dozen Darwin firms for initial works."

- Michael Gunner, Chief Minister of the Northern Territory
Sun Cable recently announced that it had received approval from Indonesia to run a 4,200km submarine cable to Singapore; a critical component to the project's future success.
The project is expected to be complete by 2028 providing Singapore with up to 15% of its energy needs in addition to supplying 800 megawatt capacity to the Darwin grid.
Article last updated on 3 March 2022