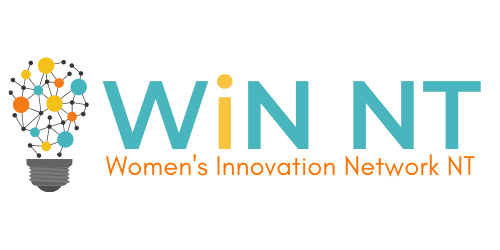 Would you like to be part of a key network of women sustaining and developing the next generation of female Innovators and Entrepreneurs in the Territory?
The Women's Innovation Network Northern Territory (WINNT) (the Network) was founded in 2020 to activate the Northern Territory female Innovation ecosystem. Since the launch, WINNT holds regular meetings to broach discussions, maintain and increase in diversity and gender equity and to develop the next inspired generation of female Innovation through the means of retention, attraction and elevation of women and girls by:
Strengthening the representation of women in Innovation in the Territory
Developing a pipeline of opportunities and pathways to encourage and attract girls and young women into innovation
Empowering women and girls to engage with the NT's innovation ecosystem and pursue entrepreneurial opportunities
Increasing access and visibility of support and development opportunities for women and girls into Innovation
Identify and showcase female role models and exemplars in science and innovation.
Expressions of interest are now being sought for the:
Chairperson
Deputy chairperson, and;
Secretariat position.
Department of Industry, Tourism, and Trade (DITT), provides support and other overarching functions to the committee and in return, the Network provides regular updates to DITT as required.
The Chairperson's functions and responsibilities:
Conducting meetings and leading the group's activities
Set meeting agendas with the Secretary
Ensure the roles and responsibilities of the group are fulfilled
Ensure members are familiar and compliant with these Terms of Reference
Provide reports and feedback to the Network and to other interested stakeholders; and
Represent the Territory science sector at appropriate forums.
The Deputy Chairperson's functions and responsibilities:
The Deputy Chairperson assists the Chairperson with leadership, assisting with the activities of the committee within its specific terms of reference and delegated authorities, providing support with the Chairperson's guidance and direction
Lead engagement with government, science and business industry stakeholders and achieve the Network's objectives
Advise the Northern Territory Government via its representatives of ways to support achievement of the Network's objectives.  
The Secretariat's functions and responsibilities:
Advise on committee procedure and practice
Provide administrative and clerical support
Undertake research and analytical work related to the terms of reference; and content of particular enquiries
Assist in drafting reports and feedback with the Chairperson and Deputy Chairperson.
How you can nominate
Complete the nomination form online by clicking here by Friday 17 Feb 2023.
For More Information
Contact the Business Innovation team:
Phone: (08) 8999 7373
Email: Innovation@nt.gov.au
Article last updated on 14 February 2023