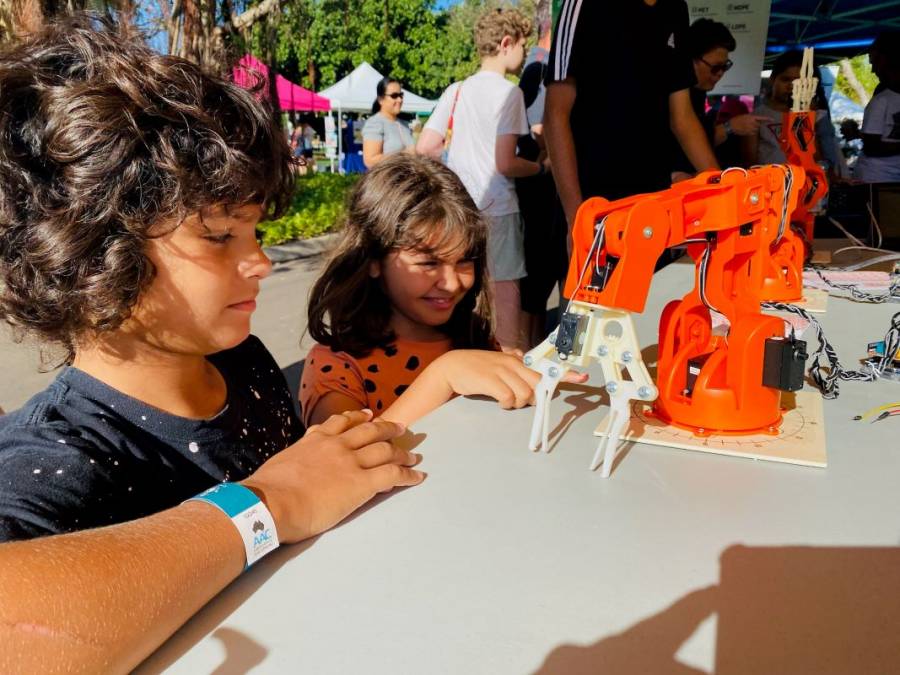 Hundreds of young Territorians flocked to Darwin Civic Park on Saturday 26 June for a day of fun and learning at the inaugural Innovation Playground.
The Innovation Playground is a fun, family event designed to inspire an interest in STEAM (Science, Technology, Engineering, Arts and Mathematics) to better equip the next generation with future workforce skills.
The kids have so much fun with all the activities – and they don't realise that they are learning at the same time. - Innovation playground attendee.
Those attending had the opportunity to explore a range of different areas including robotics, drones, space, glowing science, agri-tech, eSports, coding, renewables and sport science spread across over 30 interactive stalls.
Students that interacted with at least 10 stalls (and got the stamped card to prove it) were able to enter into the draw for a chance to win an iPad mini with Cohen from Nakara Primary School the winner.
Attendees from the event are encourage to provide feedback.
If you would like to know more about events like these, consider joining to the Youth Innovation Network.